This is a story about seeing the light...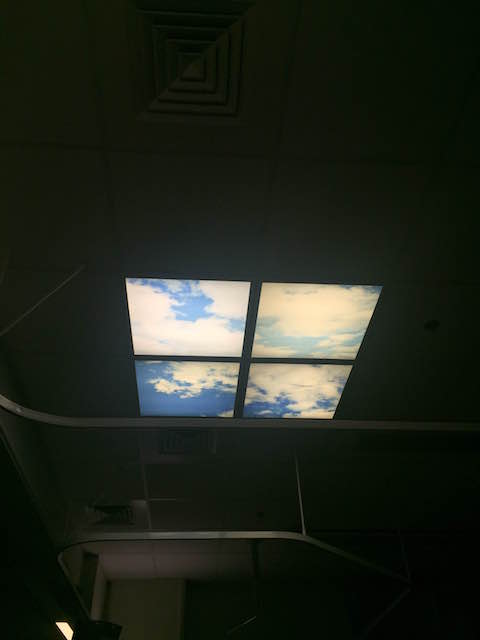 Nobody preaches louder than the convert. I've been accused of speaking like a sanctimonious prick on several occasions, but let's just have a little think about a book I've never read, shall we? I had the good fortune of avoiding almost all religious indoctrination, despite attending Church of England schools, the occasional event at Easter, Christmas and observing a few other antiquated religious customs.
So, let's start with revenge.
I'm pretty sure that Jesus wasn't a "never forget" and "make those bastards pay for what they did to us" grudge holding kind of guy. In fact, despite my lack of bible study, I'm pretty sure there was something he said about turning the other cheek and forgiveness. Yes, now I think about it, all that "eye for an eye" stuff definitely wasn't attributable to Big J and his disciples. You could say that bloodthirsty acts of revenge and 'pre-emptive' strikes are definitely not Christian at all.
What kind of dude was Jesus anyway? Like I say, I never read the bible, went to Sunday school, went to church or got taught much about his life, but I know this: he didn't think being disgustingly wealthy was a great idea.
I probably can't name all 12 disciples, but if I had to guess I'd say: John, Paul, George, Ringo, Sleepy, Dopey, Dasher, Dancer, Thomas, Henry, Edward and Gordon. For some reason I think that Matthew and Luke should be on that list, but those names don't exactly sound like fishermen and farmers from the Middle East.
What I can tell you about Matthew and Luke, is that they both reckoned that Jesus used to say that we should stop building piles of treasure on Earth. Both those dudes said that Jesus was all about giving up your worldly possessions so you could donate to the poor. The upshot being, Jesus wasn't intent on being a billionaire, building big tower blocks with his name on and decorating everything with blinging gold.
The Bible - although I've never read it - comes in two parts and is translated from Aramaic. Basically, it's a Syrian book... you know, the place where Saint George the patron saint of England came from. The most popular English translation runs to some 750,000+ words. It's not all the disciples' account of Jesus' ramblings and crazy shit that happened to him. There are also some fairly simple commandments in there.
The first three of the famous ten commandments are all about God being a really jealous imaginary dude who demands your undivided attention. If the commandments were in order of importance, numero uno is that you're not allowed to so much as think about another God. In fact, it's not until commandment number 6 that we get onto trivial things like not killing other people. In fact, so many commandments are given over to not saying God is a stinky pooh-pooh head and other weird rules, that rape didn't even make the list. No to murder. No to adultery. No to theft. Rape... well, it's not as big of a deal as worshiping an idol is it?
In fact, most of The Bible is full of absolute garbage. Exodus 23:19 forbids us from eating cheeseburgers. Leviticus tells us we can't get tattoos, cut the hair on the side of our head, trim our beards and most bizarrely of all, you can't mix cotton and wool clothing.
"a garment mingled of linen and woollen [shall not] come upon thee"
So, basically, we know that to study The Bible is to study a laughably backwards culture and a book written by many authors, with many agendas, over several ancient periods of time. You simply can't use it as an instruction manual for modern life.
Now, back to the original question: what would Jesus do?
It's a fairly serious question. If the dude was alive today - walking around in his sandals and his dusty robes - what kind of shit would piss him off and how would he act?
I'm pretty sure he'd be straight into the temples of the money lenders, turning their tables over and kicking their arses for the sin of usury. We can be certain that Jesus was no fan of banks and financial services.
On the pro-life debate, Jesus seemed pretty sympathetic towards mothers and the choices they want to make with their own bodies. Basically, the bible's pretty clear that other people's unborn foetuses and fertilised eggs are none of your goddam business, as explained in this passage from the bible:
"As you do not know how the spirit comes to the bones in the womb of a woman with child, so you do not know the work of God who makes everything" -- Ecclesiastes 11:5
Most telling of all, the bible contains this passage:
"[an aborted foetus] does not enjoy life's good things, and also has no burial, I say that an [abortion] is better than [an unwanted child]... [that] has not seen the sun or known anything" -- Ecclesiastes 6:3-5
Jesus would have one thing to say to those pro-life people who harass poor women who are trying to get into abortion clinics: "he who is without sin among you, let him first cast a stone at her". In other words, who the fuck are you to judge? Who the fuck are you to intimidate a poor frightened woman who's faced with an incredibly difficult decision? Jesus would be pretty mad about supposedly Christian people, acting with so little compassion and forgiveness.
All this Islamophobia and anti-refugee sentiment would certainly piss Jesus right off. He would be angry as fuck about the way that the wealthy West is slamming the door in the face of refugees they created, through bombing and drone strikes. What part of "thou shalt not kill" didn't you understand? What part of "love your neighbour as you love yourself" got mangled into "look after your own"?
How dare Theresa May - an alleged Christian - and Donald Trump, leader of "God's own country" carry on in such an unchristian manner. There isn't an ounce of Christianity in these greedy megalomaniacs, who care nothing for the poor and needy.
I'm an atheist by default, because my scientific studies have answered questions and provided truth that makes all religious faith look like a mental illness, but the sentiment - the morality - of Jesus Christ is perfectly relevant, and a useful guide for us all when thinking about how we should treat one another.
I'm never going to become some born-again Christian, repent my sins and start banging on about The Bible, but when I weep at the cruel, callous, greedy, selfish and inhumane leadership demonstrated by British and US politicians and business leaders, I do sometimes think we need a decent human being as a moral beacon for us all. Aspiring to be like the fanny-grabbing billionaire bigot Donald Trump is going to be a rocket ride straight to a metaphorical hell.
Religion has been perverted by a clergy who've lined their own pockets and committed atrocious acts of paedophilia, as well as other abuses of power. We can reject religion, while also saying that Jesus Christ sounded like a pretty cool dude. The world would be a better place if we all tried to be a bit more like Jesus: a bit more Christian.
I really don't give a fuck what fictitious character we decide we love and want to emulate - perhaps Robin Hood? - but reality TV idols and wealth worship has taken us to a terrible, terrible place.
This is obviously written from my hospital bed, where I'm a bit loopy from kidney failure and painkillers, but I hope my writing is still reasonably cogent. All I can tell you is how I cry and cry and cry when I read the news right now, because the action of our leaders doesn't match their rhetoric about peace, compassion and care for the poor and vulnerable.