This is a story about yesterday's weather...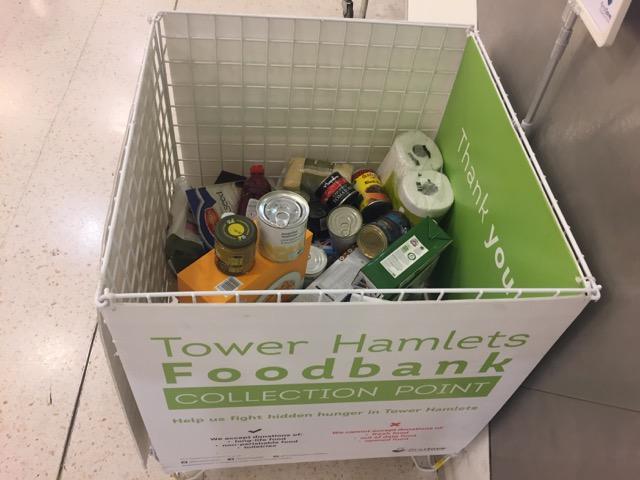 Past performance is not indicative of future results. In the long run, we're all dead.
Do you know what actuarial tables are? I'm going to tell you even if you do. Actuarial tables tell you the probability that you're going to die, based on your age. Life insurance salesmen know that provided their average premiums received exceed their average payouts - which can be calculated from actuarial tables - then they will most likely make a profit. You would be foolish to not purchase insurance, because if you're unlucky enough to suffer death or other catastrophic loss, the risk you have indemnified your family or yourself against is a tiny fraction of the premiums you've paid. However, there comes an inflection point - the coefficient - where the premiums are the same or worse than simply putting that money aside each month, as your own insurance against the loss of something of unimportance, like your mobile phone.
The pension age of the United Kingdom was enacted into law in 1908, to be paid from your 70th birthday onwards. Only 25% of people would reach pensionable age in 1908, and those who lived to collect their old age pension would only live for 9 more years, on average. The pension was means tested, so it was not paid to anybody who could have been reasonably expected to support themselves. Most people born in the first decade of the 20th century lived through two world wars, further altering the demographics of the time.
Contrast that with today, where life expectancies have rocketed, but yet the baby boom generation have wrecked the planet with gas guzzling cars, atmospheric nuclear testing, irresponsible parenthood in the age of the contraceptive pill - plus high quality condoms & sex education - and an attitude that has generally mortgaged their grandchildren. Now, the insufferable hippies of the 60s and 70s are sitting on huge piles of assets - property that far exceeds their needs - while there is a housing crisis, refugee crisis, and the prospects for young people are diabolical. "Don't borrow any money or be profligate" these absolute c**ts chide, whilst having enjoyed limitless energy, well paid jobs for life, cheap housing, free university education and the expectation that they would retire on a full state pension at the age of 60 for a woman, and 65 for a man.
This is a repeating theme for me - I've often aired my views on the dreadful lack of respect that is shown to hard-working young people, by the older generation who had it all and then still asked for more. Today, this older generation tries to snatch unearned and undeserved money from a finite pot of wealth they didn't help to create.
I've lived in a little bubble, having been a sharp enough cookie to see which way the wind was blowing. I was raised with no respect from my parents or acknowledgement of my efforts in the face of the same adversities that we all face. So, I took myself off to wherever would pay me the most money, doing whatever I was best at, despite the personal hardships I incurred for supporting myself independently.
Wandering around Waitrose supermarket in the relatively newly-created private estate of Canary Wharf - where any undesirables are asked to leave by pretend policemen - one might argue that I'm some sort of investment banking spoiled rich kid who has no conception of the Real World Out There (not actually a place).
While depositing unused canned and dried foods into the local food bank collection point, a friend - who I also fucked in the dark while high on drugs (she has asked me to acknowledge this publicly for some reason) - rummaged through the items that your average Canary Wharf banker had donated. These included household essentials such as cashew nut butter.
There seems to be an orderly queue of people forming, who would like to claim individual credit for my existence. If we were to apply the strictest and simplest possible attribution of accreditation, my parents could claim 17 years and I could claim 20 years. If we take into account the undeniable fact that state institutions raised me from Monday to Friday, for at least 30 hours a week, from the age of 4, years old then we can see that my parents' claim is vastly diminished. I'm the reason I'm still alive; not anybody else.
"I suppose they should've let you starve then" you sneer.
Actually, I'd have preferred to not be born at all. To starve is to suffer. Why create life if only to make it suffer? It's immoral.
My parents clamour for adulation for achieving their detestable petit bourgeois rentier class aspirations of amassing a property portfolio that has negatively contributed to the fact that my sister - ten years younger than me - cannot afford the security of owning her own property. Notable is the hypocrisy that my parents will not lend my sister the deposit to buy a house, even though their parents gifted them the cash to buy their own first home. Now this bunch of self-congratulating smug old shits have arrived in a position of demographic dominance. These coffin-dodging c**ts outnumber the productive members out our society, and will continue to do so, like an infestation of fleas or other parasites, sucking the life blood out of a tiny kitten.
If you really thought about it, you'd fucking kill yourself. I certainly consider suicide every day.
Tags: #parents