This is a story about indoctrination...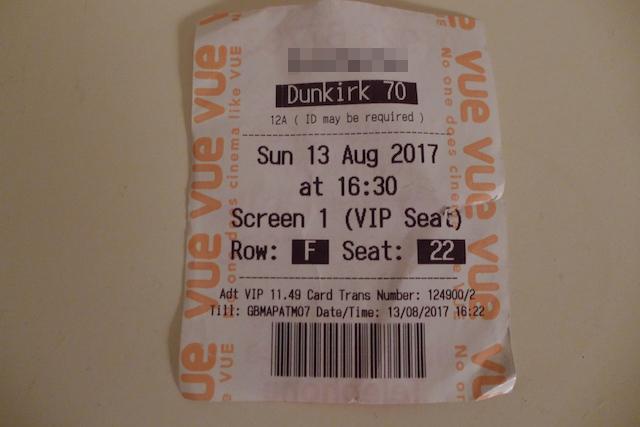 I wrote a lengthy Facebook post on Sunday morning, condemning jingoistic rhetoric, especially in light of the emboldenment of closet racists by Brexit & Donald Trump. As our fathers and grandfathers who served in the armed forces during World War II die, I am angry that we seem to be left with a bunch of deluded nationalist wankers who think that warfare is a glorious thing. There are no winners in war - only one group getting to impose terms on another.
As children disengage from education and unjustly inherit a hopeless future of minimum wage zero-hours contract McJobs, we have witnessed the rise & rise of the Call of Duty series of computer games. The aggregate profits from Call of Duty, vastly eclipse all the money taken at the cinema box office & DVD sales, for war movies.
If you learn about warfare from computer games, not from history lessons, then you gain the false impression that wars are won by individual soldiers' heroic actions. The story told by computer games is that war is exciting entertainment and one man can be victorious against insurmountable numbers of enemy forces. When playing a computer game, you don't have the visceral fear that you are going to be wounded or killed. There's no risk to your life or health and you don't hear the screams of people, as they bleed to death in agony. When you kill a 'virtual' soldier you know they're not real - they're not human like you are. All humans have a family; you and the 'enemy' bleed red; everybody is equally shit scared of death and injury.
When we learn about history at school in the UK, it's all about World War I and World War II. We're taught about the USA sending cannon fodder for the D-Day beach landings. The Brits talk about 'winning the war'. The Yanks talk about 'helping the Brits win the war'. Due to Cold War propaganda, it's now no longer acknowledged that it was the Russians who conquered Berlin and cornered Hitler in his bunker, where he committed suicide. The fact is that Nazi Germany fought on too many fronts and over-stretched itself.
It's hard to conceptualise a war of attrition - trench warfare - like World War I, when ground troops would be sent 'over the top' only to be shot to pieces by machine guns. Through the genocide of the Native Americans and happy geographic accident, the USA has been able to pour trillions of dollars into the development of weapons of mass destruction. Nuclear bombs were dropped by the USA, killing hundreds of thousands of innocent Japanese civilians - men, women & children. The USA has a romanticised a kind of warfare that's cowardly, clean and clinical - dropping bombs on a defenceless 'enemy' thousands of feet below.
Every decisive weapon that has ever been developed in history - from the pointy stick to the suicide bomber - has conferred not only a military advantage but also a psychological one. If you've ever been prodded with a pointy stick, it's not very nice and it makes you wish you had a pointy stick, with which to at least defend yourself, if not to get revenge on the person who prodded you. If you have ever prodded an unarmed person with a pointy stick, then you are joining the ranks of every man who ever carried a spear, slingshot, bow & arrow, dagger, sword, musket, rifle, pistol, rocket launcher or machine gun. Weapons turn an ordinary animal that can only fight with teeth & claws, into an increasingly powerful combination of man & machine, capable of mass murder. The arms race is a natural reaction to armed oppression.
I like to think of myself as a cosmopolitan Citizen of the World, as opposed to a nationalist. Racists with the St. George's flag draped around their shoulders make me want to vomit. However, the educated middle-classes who work well-paid professional jobs, have many things of value - houses, cars, cash in the bank, stocks & shares, holiday homes and a bunch of other stuff too - but English white trash have nothing: no hope of a better life, and their life is dog shit anyway. The most valuable thing that an English 'chav/pleb/prole' has is their British citizenship, which entitles them to welfare benefits, free healthcare and social housing. I can somewhat understand why the Brexit brigade wouldn't want to share the only thing they've got in their life that's got any value: their UK government handouts.
I watched the Christopher Nolan film Dunkirk yesterday. I saw it at an IMAX cinema, shot on 70mm film (well, the digital equivalent anyway) which made it an immersive experience. I didn't expect it to affect me emotionally. I honestly could not have given a fuck whether Private Ryan was Saved or not.
I've been a keen sailor/yachtsman, since childhood. There's something inescapably British about living on a small island. I've spent lots of time at sea, and I have no illusions about what a formidable impasse any stretch of open seawater presents, even in the absence of man-eating sharks. The English Channel - where I've sailed and kitesurfed more than anywhere in the world - is one of the windiest places on Earth and has some of the biggest tides, which create dangerous fast-flowing currents that exceed the maximum speed of many boats.
In the film Dunkirk, when the flotilla of British fishermen and amateur pleasure boaters, appeared on the horizon - to evacuate the beach packed with 400,000 troops, surrounded on all sides by advancing Nazi troops - I was crying like a baby. This is a true story. 326,000 troops were evacuated by a hastily assembled hotchpotch of any vessel that was capable of making the channel crossing and getting close enough to the beach for soldiers to clamber aboard these motorboats, fishing trawlers, sailing yachts and every other kind of boat you could imagine.
Land of Hope and Glory or God Save the King did not play as the soundtrack, nor did Rule Britannia or any other overtly patriotic clichéd music. Dunkirk wasn't plastered with Union Jacks or other national symbols. However, when the film is about to end, the soundtrack finishes with a subtle reboot of Edward Elgar's Variation IX "Nimrod" which is played grave. The orchestral piece is played so slowly, that few would be able to immediately identify the chords, name the work and its original composer.
I don't wear a poppy on Remembrance Sunday and I don't watch any of the television coverage, let alone attend the ceremony.
The British Legion has metamorphosed into something that's got an unpleasant association with racists, and is on the same spectrum as the British National Party (BNP), the English Defence League (EDL) and Britain First. I have a knee-jerk reaction that causes me to reject the flag-waving nationalism that inversely correlates with the economic prosperity of our once-great nation and empire. Nationalism breeds bigotry and xenophobia, which leads to hate crimes and racially motivated atrocities.
Of course, to feel guilty about slavery, the conquest of nations, genocidal massacres, imperial aggression and oppression of whole nations - hundreds of millions of people - is not something I can take any rational personal responsibility for. I wasn't alive when the British gunned down over 1,000 unarmed Sikh men, women & children, who were peacefully gathered in Jallianwalla Bagh public gardens. I protested against the invasion of Iraq. I've protested against every war that Britain has fought, since reaching voting age - when in theory, all wars became fought in my name, as a member of the UK electorate. In a democracy, the blood of the innocent is spilled on every citizen's hands.
However, something about my upbringing in Britain has clearly indoctrinated me, as I was so deeply emotionally moved by Dunkirk. Perhaps living by the sea and being a keen dinghy sailor, yachtsman and kitesurfer, has given me an appreciation for the treachery of the oceans and the difficulty of evacuating 326,000 soldiers, trapped on a beach, to a place of safety. I can directly relate to feelings of every yacht skipper towards the safety of their crew and the duty of care that is morally owed to anybody who is in need of assistance - the sea is a cruel and deadly place, and to return crew, passengers and shipwreck victims to safe dry land is a responsibility felt amongst all captains and skippers.
Watching a very British war movie, doesn't make me want to build a wall and turn the United Kingdom into a fortress; I don't want to deport every Muslim and Eastern European; I don't want to racially abuse people who weren't born in England, Scotland, Wales or Northern Ireland; I don't want to EVER say that "national security" is a justification for the infringement of the sovereign rights of another nation state, through war, invasion, dropping bombs, drone strikes and UN economic sanctions that cause disproportionate suffering to innocent civilians. I didn't rush out of the cinema, and immediately want to punch the first foreign-looking person that I saw.
I'm obviously conflicted. It was a wake-up call, that I've been so subtly indoctrinated, that I'm not even aware of my own Britishness. I hope that doesn't mean that I'm more of a closet racist than I care to admit to myself or others. Am I really just as bad as Trump supporters and neo-Nazis, beneath my cultured & educated, compassionate liberal metropolitan tolerant & inclusive veneer?
It's a dichotomy, but I feel like I can watch a historically accurate dramatisation of true events, and be emotionally moved, but yet also stay true to my values: condemnation of nationalism and Donald Trump's undiplomatic rhetoric; and peacefully protesting against war and opposing racism, wherever I see it.
Tags: #politics