This is a story about conflict...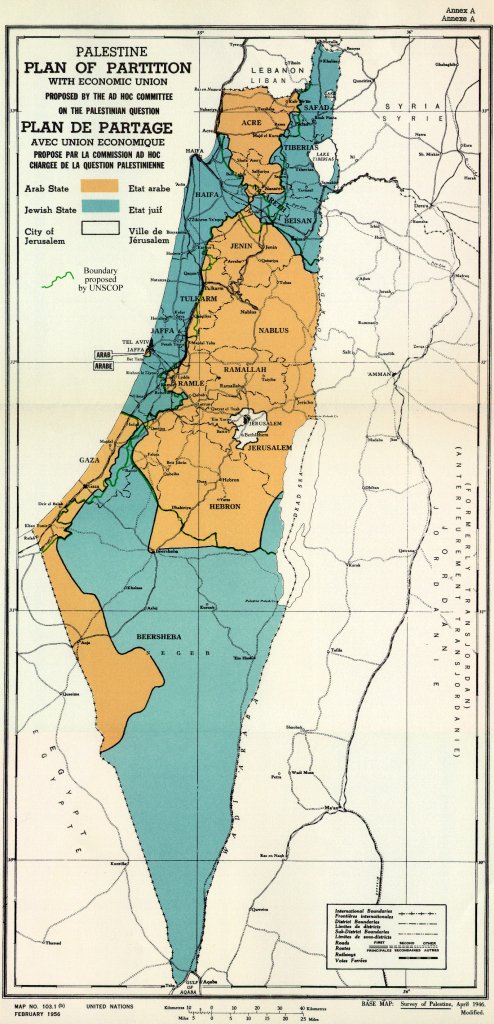 Israelis, are you fucking colour blind? The United Nations partitioned Palestine, to create the state of Israel in 1947. Stay behind your fucking border and stop killing Palestinian children with your American planes, bombs, guns, tanks, helicopters and every other piece of advanced military hardware that you have, to terrorise poor people who only have sticks and stones to defend themselves.
Israel, you have nuclear weapons, so the Arab countries that are in your proximity have a right to have them too, to defend themselves. You can't continue to bully and fuck over the poor nations in the region. You've got your territory. It's time to stop being such genocidal maniacs and total arseholes. You're the fucking reason why we have terrorists, along with your American sponsors.
Quit your fucking boo-hoo-hoo about the holocaust, and crying "ANTI SEMITE" whenever the international community criticises your atrocious violation of United Nation resolutions and your brutal assault on your impoverished neighbours. The Jews aren't the only group to have suffered a genocide. Check your fucking history books and have some fucking humility. Ever heard of the Khmer Rouge and the Cambodian Genocide? Quit your fucking self-pity and stay the fuck within your borders. Get the fuck out of Palestine and stop killing children.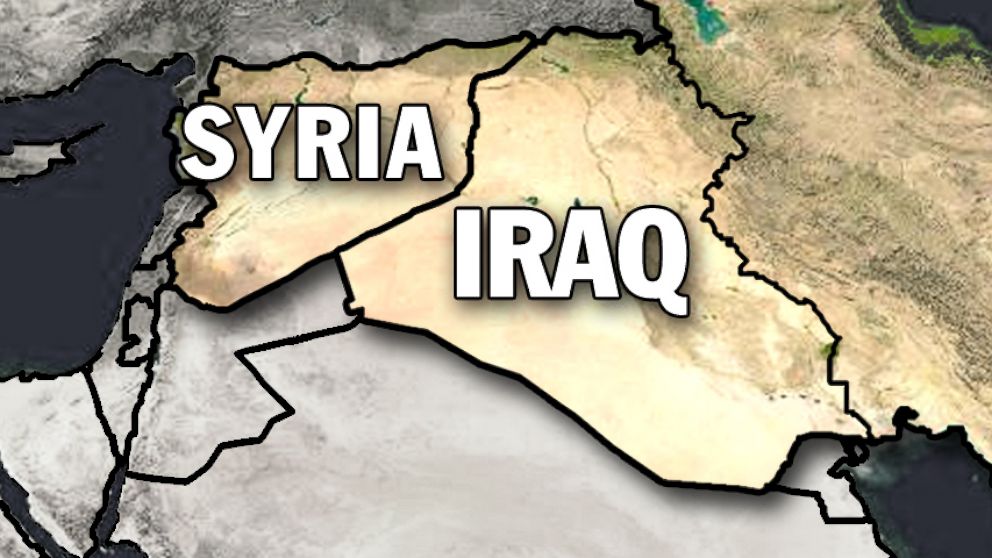 Can you see lines on a map? Can you read? Does the name of that place you're bombing or invading have the name of your country on it, or somebody else's? Why do you think that these places have existed for long enough to have borders and names? Do you think it's because some kind of peace and stability in the region has been achieved: an uneasy truce?
So, Saddam probably gassed some Kurds. So fucking what? Boo fucking hoo. Sadam kept a lid on the Sunni vs. Shia bullshit, and kept the fucking Kurds at bay. The goddam Kurds are the thorn in everybody's side: just ask the Turkish. They're like those fucking nutjobs who think Cornwall should be independent from the UK. Bunch of nutters.
The Assads aren't exactly chuffed about American troops occupying the Middle East. How would you like it if some bunch of trigger-happy jumped up twats decided to live in part of your fucking house? Hafaz el-Assad was quite successful at getting the Americans to fuck off. Bashar al-Assad was doing quite a decent job of building a modern Syria, until neighbouring Iraq got illegally invaded and the whole fucking region was thrown into chaos, allowing 'rebels' to have a stab at trying to grab power through violence and coup attempts.
You can dig up dirt on any government, which is trying to maintain stability and control. The longer the region is left to stabilise, the less brutal the government has to be. I'm no fan of the Tory regime, with the evil dictator Theresa May. I would be locked up as a political prisoner - persecuted - for my right to rebel against the government by getting a gun and trying to take power by force. How can people be expected to live under such appalling conditions?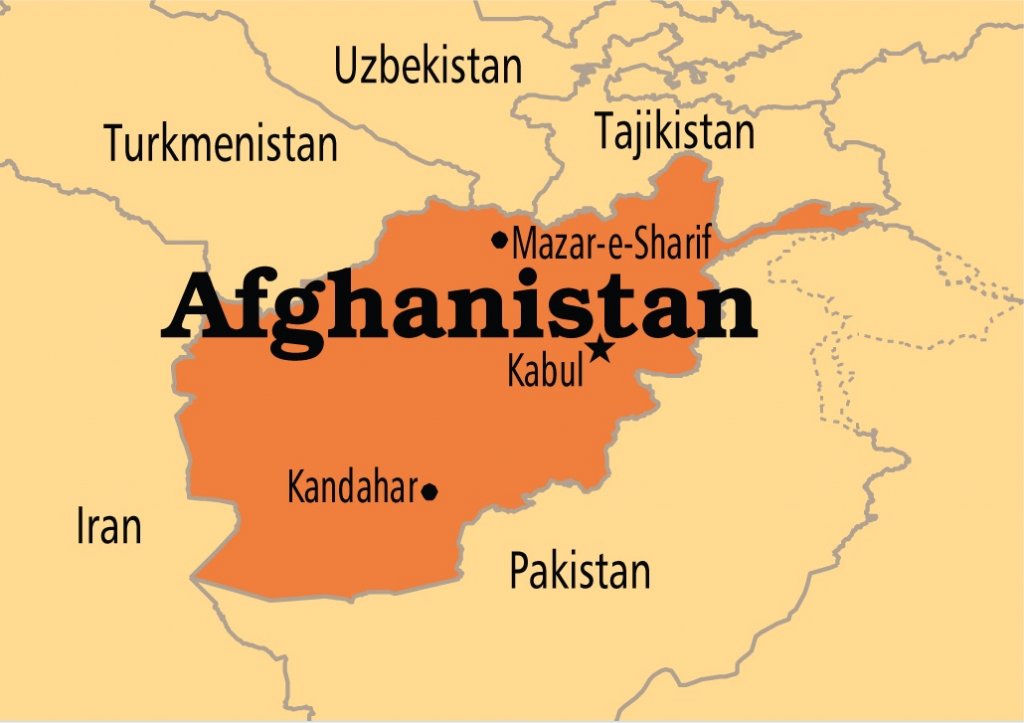 Afghanistan. Ever heard of this shitting place? I'm sure you've heard tales about how easy it's been for countries to take it over and control it. There's lots of history about how the British found it really easy there, and definitely didn't get totally massacred. Then the Russians were there and they had an absolutely wonderful time and didn't have any problems at all. Finally, the Americans decided that they'd have a go at this super soft target, because of the simplicity of the task of conquering this country with a long history of being easily dominated by massive military might. Yes, history has definitely shown that massive numbers of British, Russian and American troops, with all their military hardware, can easily control this strategically important country on the Silk Road. Nobody ever got their arses kicked... presumably. I'd need to check the history books, but I'm sure that it's written down somewhere that this is a totally cool place to invade.
You want to move goods from East to West, but there are only so many passes through the mountains where it's possible to get truckloads of whatever it is you're transporting, to be traded in the Middle East and Europe via Afghanistan. Maybe you've heard of the Khyber Pass and the Silk Road. It's pretty strategically important to have land-based supply chains.
Afghanistan looks innocuous enough on the map, but it's actually super important for anybody who doesn't want to be forced to deal with the Ruskies in the North.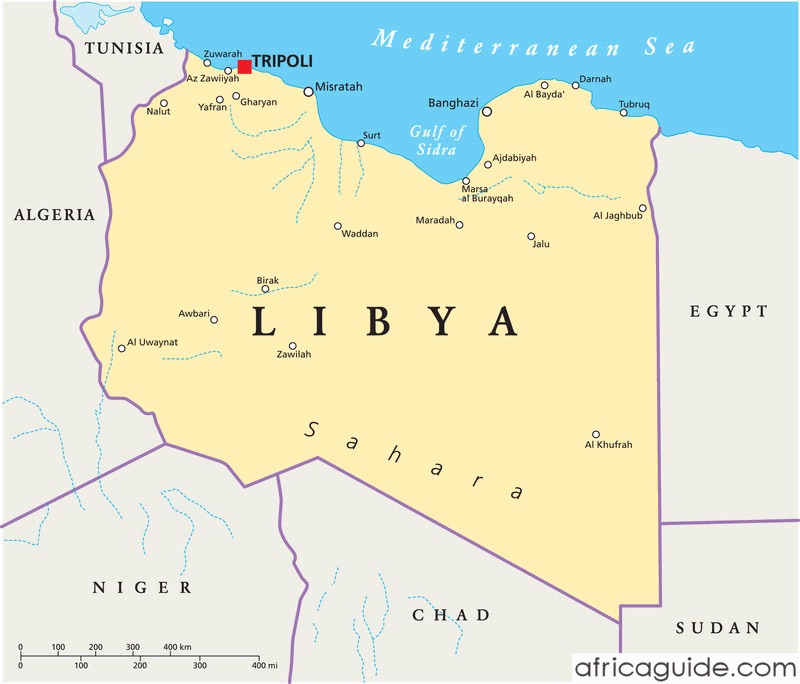 You know sometimes you hear the name of a country and you think "I really want to bomb that country, just because I don't like the name". Sometimes you think "god damn, there's a country with some really nice infrastructure and a thriving economy... we really should bomb the shit out of some of their stuff". That's what Americans think when they hear Libya.
In 1986, three people were killed in a nightclub bombing in Berlin - which is in Germany by the way - so the obvious response was for the Americans, who live nearly 5,000 miles away from Germany and over 6,000 miles from Libya, was to bomb the shit out of the Libyans.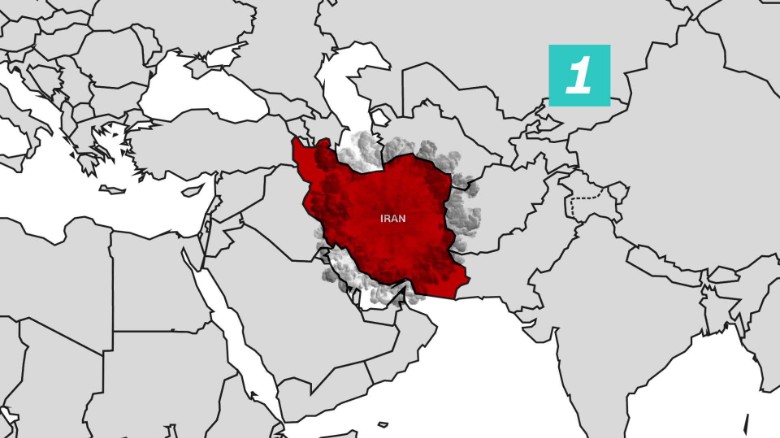 What about this poor bastard, Iran? The country that the US just won't leave the fuck alone. Oil rich and with a highly educated population, Iran has managed to get close to being able to defend itself, despite the US's attempt to use the monarchy to control the population for their own advantage. When the Shah started backing his Arab allies, especially as part of OPEC, the West had no more use for this puppet, and he was driven into exile. Ever since then, endless boo-hoo-hoo propaganda bullshit about how awful it is that now rich twats in Tehran have to act with some cultural sympathy, is fed to us in the West, while internally the country prospers as best as it can, despite bullshit sanctions designed to stop Iran from being able to stand up to the bullying imperialists, and be a strong Arab ally in the Middle East, to counter the disproportionate force of the genocidal Israelis.
In short: the world is a safer place if Iran gets nukes, because then the Israelis might have to stop acting like such utter cunts. If the Yanks and the Israelis stop pissing off the Arabs and destabilising the whole of the Middle East, then terrorism goes away and we all have a nice peaceful co-existence.
Basically, history since the end of World War II pretty much goes like this:
State of Israel created so that persecuted jews have somewhere to call home
Israelis start being right bunch of cunts, with American weapons, and pissing off all their fucking neighbours and threatening them with nukes and stuff
Invasion of Middle East and illegal occupation of countries, pisses of some really poor people
Americans and American-armed Israelis start killing Arab children and generally acting like fucking Nazis
Americans jam their thumb up the arse of the Arabs and smear pooh all over their face, just to piss them off
Israelis keep leaving human faeces on the doorstep of every Arab home
Eventually, the incredibly poor people who don't have any weapons start chucking stones at the occupying forces, with their body armour and tanks.
The Yanks and the Israelis start ethnic cleansing, blowing people and shit up and generally pursuing a policy of terrorism.
A tiny handful of extremely pissed off Arabs blow up some planes, nightclubs, army barracks and other targets, in attempt to get the invading and occupying forces to fuck off out of their countries.
The Israelis decide to invade and occupy parts of Egypt and Syria, just because they fucking can, because the Americans are backing them and they've got far superior weaponry. They even threaten to nuke the Egyptians.
The Americans invade and blow everything to fucking pieces and completely destroy all peace and stability in the region.
Some US government shit that shouldn't have even been in Libya gets attacked. Big deal. Get the fuck out of Benghazi - check the map... it's in Libya, not the United States.
The Americans blow up a convoy allowing the Libyan leader to be lynched, after already destabilising the whole place by selling guns to both sides.
"Regime change" is a synonym for "unleashing an unbelievably awful power struggle".
All the fucking nutters that Gadaffi, Saddam and the Assads kept under control, start fucking up the peace and stability of the region.
Iran is aggresively and relentlessly fucked over, because they're trying to defend themselves from American-sponsored Israeli aggression.
The policy of supporting the illegal Israeli occupation of Palestine and Golem Heights in Syria, allowing the Israelis to threaten the Middle East with their nukes and generally act like total Nazis, and whinge about anti-Semitism, while committing atrocities, continues to aggravate the Arab world
Even a white middle-class British man who was born in Wales and grew up in Oxford, can sympathise with how fucked over the whole Arab world is by the Americans and the Israelis, and can understand why they would fight back by throwing stones or even suicide bombing
Every fucking nutjob thinks their particular ethnic region should be an independent country, even though they couldn't organise a piss up in a brewery, let alone agree how to divide the land and self-govern. The Kurds attempt to fuck Turkey and Syria up. Various religious nutters try to enforce their bullshit patriarchy on whole developed countries, because they're not getting enough sex.
You could say it's all about oil, but in actual fact, all those petrodollars had built some amazing infrastructure and raised living standards exceptionally high in the Middle East. The middle classes were thriving. Educational standards were amazing. The 'developing' world was threatening to become a bit too developed. The Yanks decided to bomb and destabilise, invade and occupy, until the whole of North Africa, the Middle East and the Gulf states were totally fucked, and collapsed into internecine conflict.
In 1973, the world got a very clear message from the Arab world: don't fuck with us, because we can turn off the oil taps. The Arab world asked to be treated with some fucking respect, because they wield some power too. The Yanks didn't like that very much.
The Brits had done a decent enough job of chopping up the Middle East and installing some rulers who would give the region some stability. OK, so it was stability achieved by machine-gunning large numbers of religious nutjobs, like the pesky Wahhabists. OK, so a few militant Kurds needed to be liquidated. Call it collateral damage. You can't argue with the fact that it was at least peaceful after World War II, thanks to the Brits understanding the history and culture of the region very well.
The Americans are a bit stupid when it comes to the definition of terrorism. When the IRA would blow up a pub or a hotel or something like that, that wasn't terrorism. When the Israelis would terrorise all the impoverished people in the Middle East using American high-tech weaponry, that wasn't terrorism.
Israel and the Americans got annoyed that somebody threw a rock at them that harmlessly bounced off their kevlar body armour, so they decided they'd better take over the management of the Middle East, by bombing the shit out of everybody, killing civilians without giving a fuck and getting rid of 'regimes' that kept the whole region stable.
Obviously, it pissed the Yanks off that they were asked nicely to respect other countries and treat them with decency. Obviously, it pissed the Yanks off that they couldn't just take everything they wanted, whenever they wanted it, while the whole world starves in squalor and they live in opulent luxury. After the indignity of having to pay slightly more for their petrol in the 1970s, they decided to destroy an entire continent's living standards and directly and indirectly kill millions of people, just because they wanted to feel like a "big guy".
More of the history of the Middle East and North Africa is about the Brits and the Americans being able to sell weapons and supply the Israeli military, than it is about oil. Oil only enters the equation, because the cartel of OPEC pisses off arrogant Americans, who think they're the boss of everything and need not show an ounce of respect or diplomacy towards anybody.
So, if you were wondering why we have to suffer Nazis like Nigel Farage, Donald Trump, Geert Wilders, Marine Le Pen and other truly deplorable twats who threaten to destroy the peaceful world we've been able to enjoy since the last world war, then the answer is: because America has totally screwed up the Middle East, with Britain tagging along for the ride, even though us Brits actually stabilised the region in the first place.
There's so much disproportionate revenge from the United States, using weapons of mass destruction. You kill one of their soldiers who's invaded your country and is occupying your land, and they'll drop an atomic bomb on hundreds of thousands of your civilians. That's the kind of bloodthirsty evil shit of a country that we're dealing with: a bully that's armed to the teeth, and will inflict horrible death and suffering using any excuse.
If you want to know why we can't all get along, why we have all those security checks at airports and we're scared of Arab-looking men, it's because we fucking deserve a good kicking. We've been part of America's global campaign to be an absolute dick to everybody with a brown face, kill mind-boggling numbers of innocent people and cause unimaginable suffering, in the interests of imperial arrogance.
How much, exactly, do you want to have? The 1950s sounded pretty awesome, and the 1960s too. Why not stop there? Why go marauding all over the globe, fucking up other people's shit? Why on earth does America need to flex its muscles and bully impoverished nations?
The Brits seemed to develop a smidgen of humility, and stop pissing the Irish off so much. Ireland is Ireland. The British invasion and occupation of Ireland is something we should apologise for and be ashamed of. You can see what a bad attitude the Brits had, when you look at the Argentinian Malvinas, which fucking arrogant Brits seem to think are somewhere off the coast of Cornwall and are called the Falkland Islands.
Empires are one thing, but fucking with the stability of a region is quite another. The American quest to fuck up Afghanistan, Iraq, Syria, Iran, Libya and just about anywhere else that's peaceful and prosperous, but doesn't buy much Coca Cola and McDonalds, is the reason why we have these 'national security threats'.
So, 52% of the UK population are intent on fucking up the unity of a peaceful Europe, because they don't like immigrants and refugees, and they're fucking paranoid about terrorism. But think about why people might want to hurt us, or might want to come here: because their home countries got fucked up by us, as part of an American-led campaign to keep the poor in their place. Americans can't feel prosperous unless they're making somebody else suffer.
A billionaire reality-TV star, who's completely useless as a businessman, having been bankrupt many times, has now been elected leader of the 'free' world, by being a racist; a Nazi. How did this come about? What kind of world has resulted in building massive walls, revoking visas and banning visitors from certain countries? How on earth does any of this not sound like we're just repeating the mistakes that led to world wars?
This is not democracy in action. This is awful. The marginal Brexit victory, and the technical victory of Donald Trump - he got less votes overall - does not show the will of the people. It shows the disgusting attitude of the people. These weren't votes... this was an opinion poll that showed that there are a terrifying number of racist cunts in our midst.
Democracy and capitalism are not only failing, but they're giving credibility to awful things. There's no way I can respect a vote to abuse immigrants. There's no way I can respect the portion of the electorate who want to do awful things to their fellow human beings.
Try to remember that the Nazis didn't take their power by force. Try to remember that we all have an individual responsibility to vote with our conscience, not with malice, xenophobia and bigotry. It takes effort to be kind and humanitarian, but we have a responsibility to act with decency; both collectively and individually. It's a terrible thing when a gang of thugs starts throwing their weight around, and thinking it's OK because there's safety in numbers.
We may well find that democracy is completely flawed, when people turn nasty, because they're protected by the anonymity of the voting booth. Imagine if there was a permanent public record of how you voted: you could be held jointly responsible for the damage, suffering and deaths you caused through your nastiness, thinking that you could get away with it. Imagine being prosecuted for a crime against humanity, because you voted for something so evil and selfish, that was harmful to so many people.
It's our job as citizens of democratic countries to curb the warmongering ambitions of our political leaders. Every prime minister and president wants a war to call their own. It's our collective responsibility to muzzle these dangerous dogs. These wars should not be fought in our name, even if some of us are stupid enough to be swayed by the propaganda.
Take another look at recent history, and try to look at it without the Hollywood bullshit, that tells us the world is made up of good guys and bad guys. Why don't you find out what it was really like to live in Iraq under Saddam, Syria under Assad, or Libya under Gadaffi, before these places were torn to shreds by forces unleashed when America and a few allies - like us Brits - attacked, invaded, bombed, drone struck and generally destabilised.
Take another look at why the 'bad guys' - who are far fewer than you might imagine - want to 'kill us'. Think about motive. Think about what we might have done to other countries, that makes our own countries a target for retaliation. Think about what injustices we perpetuate, oppressing people. What can these unarmed victims do, in the face of these invading armies who have all the latest high-tech weaponry? 
Re-tell the story, without bleating on about the holocaust - it was a long time ago, by the way - and painting this demonic figure of 'radical islam'. Let's hear the story about illegal invasions, occupation, aggression of militarily superior nations against impoverished nations with limited ability to defend themselves. Let's hear the story about the bullies beating up anybody who's advancing and improving: keeping things unfair; unbalanced.
If having nukes means that you act with kindness, restraint and generosity, then maybe it's OK if only a few nations have them: countries that set a good example for the rest. However, having nukes seems to make a country act with aggression, arrogance, cruelty and a thirst for world domination. Therefore, the only solution is for everybody to have nukes, so nobody gets bullied. The other solution would be for every nation to give up all their nukes, but that ain't ever going to happen.
Anyway, everything looks like it's about to blow. Everywhere I look, things are fucked. Greece and Italy are in big economic trouble. Turkey is so strategically important, but also in the middle of a massive power struggle. Iran is exercising its rights as a sovereign country to develop weapons to defend itself, but America doesn't need much of an excuse to start wars and fuck countries up. Iran's probably one of the last stable proper Islamic republic democracies in the Middle East: the Iranians voted "Yankee go home". As the weather warms up, the huge movement of migrants will start again. The French are pissed off with having everybody trying to get to the UK, fucking up Calais. A wave of right-wing Nazism threatens a clean-sweep across the globe: Le Pen and Wilders joining the likes of Farage and Trump, in a world that thinks that racism is suddenly OK now. All it's going to take is one trigger event - a stock market slump, economic calamity or a major act of terrorism - and a massive domino effect will be triggered. Take a look in your history books and tell me what's happened before when people feel poor and insecure. Fuck the stats: the reality is that most families are just about managing, and it's fucking stressful. Something's gotta give.
Debt levels are unsustainable, suicides are soaring. All the omens are very bad. There's definitely a whiff of the 1930s about what's going on, with hints of another Great Depression and the rise of fucking insane nationalist Nazi parties. It all makes me feel rather nauseated.
I reckon we've probably got one chance to step back from the brink of disaster, but nobody seems to be capable of saying "ooops, I was wrong. I made a mistake". Nobody seems to want to say "look, I know that so-and-so won on a technicality, but really, I don't think our democracy should be run by a bunch of racist cunts".
Everybody's too busy just about managing to be able to understand what's really going on and act with some human decency, rather than having our emotional buttons pushed by the very people who have exploited us and pushed us to breaking point.
Why are you not more worried about history judging you to be one of the bad guys, than taking a clear stand and fighting for what's obviously the right humanitarian, compassionate thing to do?