This is a story about slavery...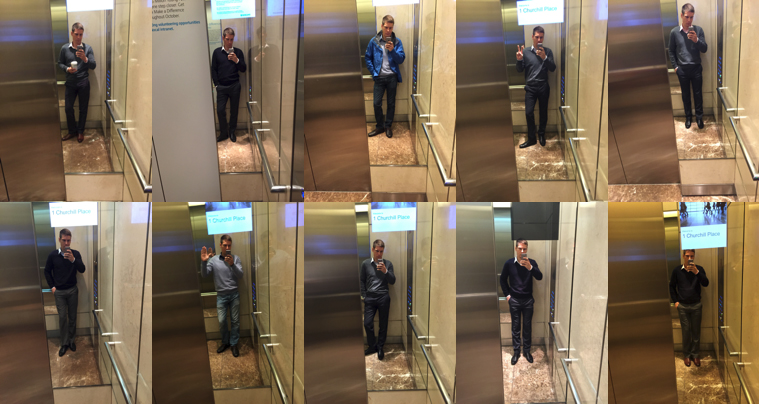 Do you have to run just to stand still? Does it seem like no matter how hard you try, you just can't get ahead? Why is it that the only time you're going to get to enjoy any leisure time, is when you're sick and old?
Even if I owned my own home outright, I would still need to pay council tax, gas, water, electric and sewerage. Even if I grew all the vegetables I needed and never left my plot of land, I would still need to raise a significant sum of money every single month.
Let's assume that I had solar panels, wind turbines and I heated my own water using firewood from my own trees. Let's assume I got water from my own well, and I operated my own miniature sewerage plant, so I could release my processed effluent back into the water table, without breaking environmental protection laws. I would still have to pay council tax.
I don't object to council tax. Council tax pays for the police, who will protect my self-sustaining home from being burgled. Council tax pays for the fire service, who will come and douse my house with water, in the event that it should catch alight.
If I never leave the house, I grow everything I eat and compost everything I waste, then I have no use for dustbin collection, and I have no use for street lighting or roads. I have no use for car parks. I have no use for regular parks and recreation grounds.
Furthermore, I have no use for schools or libraries. I certainly have no use for councillors, council officers and other civil servants.
Let's assume I surround my land with a 15-foot electrified fence, topped with razor wire. Let's assume that I install a sprinkler system, and have my own high-pressure hoses and firefighting training. I would still have no exemption from paying council tax. Paying council tax is my civic duty, because of the air that I breathe in a particular county.
This isn't a rant about how "taxation is theft". I'm just pointing out that there's no such thing as a free man in the United Kingdom. Somebody will always want something from you, even if you're minding your own business, being totally self-sufficient and working in harmony with nature and the land.
Very few people would be able to buy a sufficiently large plot of land to be able to grow enough trees to give them a lifetime's supply of firewood. Also, you're going to need somewhere to grow all those vegetables you're going to eat. You're probably going to need greenhouses and polytunnels to grow more frost-sensitive fruit & veg.
There's capital expenditure necessary to buy a wind turbine and a lifetime of spares for any repairs. Solar panels don't come cheap, and they have a finite lifespan. You're going to need a shittonne of batteries, so that you can store energy for when it's not windy or sunny.
You're going to need a well insulated house with a wood-fired boiler to heat hot water as well as to keep you warm in winter. Your home is going to have to be super energy efficient, because you don't have much electricity, so you'll use LED lighting and cook on a wood-fired stove. You won't be able to use a washing machine, dishwasher, tumble dryer, electric oven, microwave, electric hob, hairdryer, electric heater or other electricity consuming units.
Then, to keep your smallholding running, you're going to need tons of tools and machinery. Doing it all on your own means you'll want a petrol-powered rotivator, strimmer, lawnmower and a bunch of chainsaws to chop up all that firewood. You'll need lots of gardening equipment to make sure you're growing enough food to keep yourself nourished the whole time. You'll need lots of building equipment, to make sure you keep your house repaired and maintained.
If you don't have a well on your plot of land, you're going to have to dig a borehole and install a pump. Building a sewerage processing plant is no small investment of time, labour and materials, and probably not something you would do yourself, although you would be responsible for ongoing maintenance: a lovely job.
Remember, you're also going to need a lifetime's supply of petrol, engine oil and other consumables such as soap, toothpaste, spare lightbulbs etc.
So, after all this, your miniature self-sustaining estate has probably set you back the best part of £1 million, and you still have to work full-time to tend to your fruit and vegetables, and maintain all the equipment that generates power, pumps water, pumps sewage etc. etc.
Worst of all, you're going to have to sell some of the fruit & veg that you produce to pay your council tax, so really, you're not very free at all.
You may end up busting your balls in all weather, just so some council bureaucrat can take paid sick days and generally not work very hard at all.
Through economies of scale, farmers can harvest the crop in huge fields in a single day, when previously it would have taken men and women all summer to do it with sickles and scythes. Something as basic as a masonry nail is incredibly hard for a blacksmith to make, but in factories, vast quantities of goods like nails can be produced much more cheaply, in terms of labour effort.
"The good life" and nostalgia for a time of peasantry is nothing more than stupidity. Only a tiny handful of people blessed with inherited wealth can be idle in the countryside, doing the occasional spot of gardening, and otherwise spending their trust fund income in Waitrose and charging around the countryside in a gas-guzzling Range Rover.
Thus, I don't believe in communism, with its emblem of the sickle and hammer. Growing your own vegetables, or making ornate ironwork is a nice hobby, but we don't want to return to the era of blacksmithing and working in the fields. The combine harvester is a thing of great progress, as is the ability to mass-produce metal goods in factories.
The communes that sprang up in California in the 1960s and 1970s all failed, because they were set up by lazy bums who just wanted to sit around smoking dope. When they ran out of money, they found that they had been subsidising their stupid middle-class fantasies all along. Eventually power struggles tore the little hippy communities apart, but they were doomed to failure from the start.
In climates where the need for heating is less pronounced and the crop yields can be much higher, there are already population problems. For sure, you can go and buy a plantation in the developing world relatively cheaply, but aren't you then headed down the colonial path? When you employ local labour to till the fields, because it's too hot to do it yourself, you've then economically enslaved your workforce.
The division of labour is a hard problem to solve, but there is also dignity in labour, if you're doing something that you feel is productive and useful. Perhaps the high sickness rates in local government are due to the fact that their staff know that all they're doing is pushing paper around their desks and looking busy. It doesn't feel morally right, to tithe the estates of the hard-working men and women who are working the land, only to spend it on fancy offices, coffee machines and watercoolers.
Eventually, I decide that we must move to a model of state-owned enterprise for everything that's in the public interest: transport, education, healthcare. But where do you stop? What about housing, food and clothing?
Clearly the technocrats of the Soviet Union completely failed in their attempts at central planning, but can we be sure that there's less wasteful use of resources in private enterprise? My experiences certainly don't bear this out. Every company I've ever worked for has been full of idle incompetent fucktards. That's not supposed to happen in capitalism. Capitalism is supposed to lead to efficiency.
If we look at the vast amounts of food and energy that are wasted by the United States and Britain, we can be certain that capitalism is a failed model for the efficient use of labour and scarce resources, and the fair distribution of wealth. Capitalism has failed every single test, including its ability to weed out the 'bad apples'. One only has to look at the 2008 financial crisis to see that the idea of market efficiency has been replaced by monstrous monopolies: enterprises that are too big to fail, but are bleeding our economy dry.
The banks need to be nationalised. The railways need to be re-nationalised. No more council houses can be sold off. Any private parts of the National Health Service need to be re-nationalised, and a huge cull of middle-management dead wood needs to happen. Executive pay needs to be capped, and those who wish to work in public services should be proud to be performing their civic duty for their fellow citizens.
Of course, wealth will flee offshore. Investors will panic. Let them.
The assets are here. The workforce is here. We don't need the paper money created by the plutocrats. We can rebase our currency back to a sensible gold standard, forgive all loans and start over. Clean slate.
One only has to study the German economic miracle to see that these reforms can work, do work, and will transform a country into one of happiness and productivity.
The strategy of trying to print money to get out of economic trouble, and enforce bad policy with a police state and martial law, is always doomed to failure. We are at the tipping point. Things could boil over at any moment.
So, the Western world finds itself at a crossroads: to continue with the folly, down a path that has always led to ruin for past civilisations, or to learn from the lessons of history, and take the alternative route.
Tags: #politics #economics #capitalism