This is a story about libido...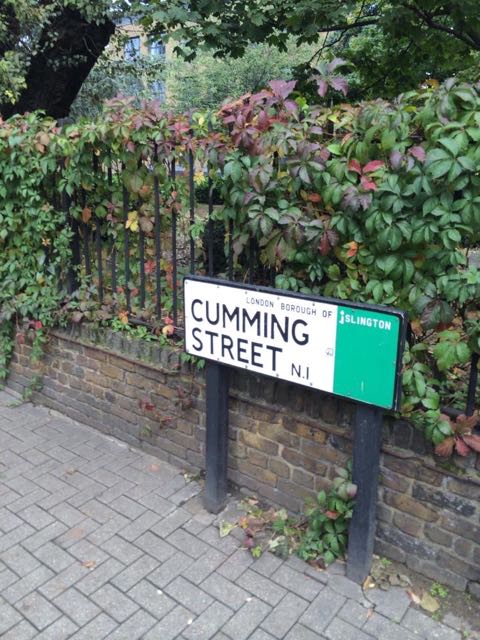 You're probably not aware of the role that your sex drive plays in your thoughts and actions, but it's the most fundamental force in your human behaviour. It's programmed into your DNA to procreate. It's essential for the survival of the species.
Ask yourself the philosophical question why are we here? What is your answer? If it's something about watching TV or getting fat and dying or going to work, then you're clearly not a very elevated thinker. If it's something to do with children, then you're at least able to identify that you're basically just an animal under your fancy clothes.
Personally, I want to figure out as much as possible about how the Universe works. I want to answer questions about the fundamental nature of reality. I want to know the answers to unanswerable questions. But how do we know they're unanswerable unless we search for answers?
Theologians from all religions were content to come up with some hand-wavy claptrap theory that wasn't backed by any experimental evidence. They attempted to come up with convenient ideas that dumb people could grasp, and could be neatly packaged into sermons and soundbites, so that the ideas would spread like a horrible virus of stupidity.
People like to spread ideas, just like they enjoy spreading their genetic material. Being influential, being a thought leader... it brings you more power & status, and therefore the better potential mates. If you are a powerful thought leader, you get to have a pretty girlfriend or a hunky boyfriend. It comes down to sex, again.
Every time you get a new Twitter follower, or a retweet, or a like on Facebook, or a post shared, or a friend request, or a comment that engages with something you shared or liked or posted yourself... you get a dopamine hit. Your brain rewards you for spreading seeds.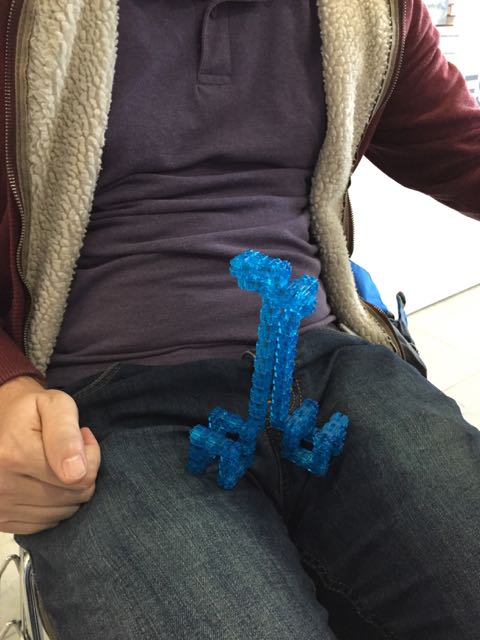 Internet memes and email chain letters. These kinds of things are just somebody wanting to test the reach of themself as a cult personality. You see loads and loads and loads of pictures of teachers being shared, holding a piece of cardboard that says "Let's see if I can get this shared in Australia. Do it for your kids!" or some other lame patheticness.
If you don't have kids of your own, you feel acutely aware that you're dying, and you're not going to leave any mark on the world. Yup, you'll be gone and forgotten, because you have no genetic heirs who might carry on your name and your teachings. Parents are very influential in their kids lives, beyond the genetic material they give to them. They shape their values and their fundamental ideas.
Because I don't like my parents, I reject their ideas and values. Instead of history, I studied geography. Instead of religion, I study science. Instead of the piano, I learn the guitar. Instead of being a Conservative, I'm a socialist. Instead of being a selfish c**t, I'm a humanist. You get the general idea.
So it looks like I'm very down on parents, but really I'm not. I see lots and lots of great parents out there who give their kids a brilliant life. I see lots and lots of parents out there who love their kids and make them feel loved and cherished and cared for and happy. I see lots of my friends with smiling happy looking children, and I know that because my friends are caring and nice, they are caring and nice parents too.
It looks like I'm being down on teachers, but I'm really not. I had some amazing teachers who I can still remember the names of, and loads of really important things that they taught me. I had teachers who really went the extra mile, and taught me the things that are really important in my life and allowed me to distance myself from my parents and escape a horrible life.
I'm a big believer in planned parenthood. If you're not going to go the distance with kids, don't get involved in their lives. Kids need consistency, reliability, inspiration, praise, love & care. The world has plenty of things that are going to kill kids and injure them and knock their confidence and destroy their self-esteem. It's not a parent's job to add to a child's woes.
In the UK we have a nanny state. However, that doesn't mean that you're a rich Victorian who has employed a nanny to rear your children. What it is supposed to mean is that there's a safety net there if you f**k up. You're not supposed to f**k up. Having a safety net there does not mean you can just take drugs and not work, and spawn as many children as you want.
It sounds like I'm having a go at a tranche of society, but I'm not. I'm aware that there are a huge number of young people who just smoke dope and play computer games. It looks to the untrained eye like they're lazy and idle, but the fact is that they have no prospects, no opportunities.
Those kids who sit around smoking dope and playing computer games have been failed by parents who decided to have children without thinking about their future. The time to plan for a child's future is before they're born. You line up your ducks and then you shoot them down. You don't just risk it and hope for the best, unless you want to go back to living in caves and bashing each other over the head with clubs.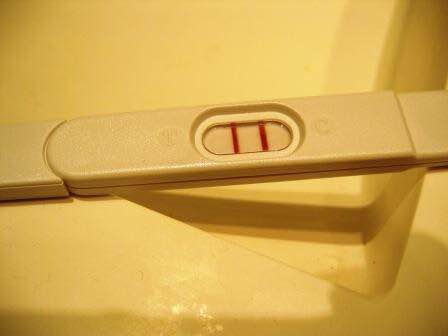 Earlier this year, I was sent this photo from a girl I knew. I looked at the date stamp of the image. The photo was taken in 2006. I put the image into Google Reverse Image Search and found that she had taken the image from another woman's blog. That's rather strange behaviour.
The strangest part was that she claimed to be pregnant by me, even though I hadn't ejaculated in her vagina. The thing about being pregnant is, that it usually involves ejaculation into a vagina. Some sperm have to be ejected near enough to the cervix for those little tadpoles to swim to an egg and fertilise it. I'm not sure if I have super sperm, but I'm pretty sure they can't travel through time, get another woman pregnant and then transport the foetus forward in time and implant it in a different womb. Maybe I'm just a bit too heavily reliant on this science stuff though?
Yeah, I put my faith in technology and science, rather than religion, and it turns out that I was right. You do have to ejaculate in somebody's vagina for them to become pregnant. It turns out she wasn't pregnant. What a bizarre turn of events. Who would have thought that I could have planned to not get somebody pregnant like that?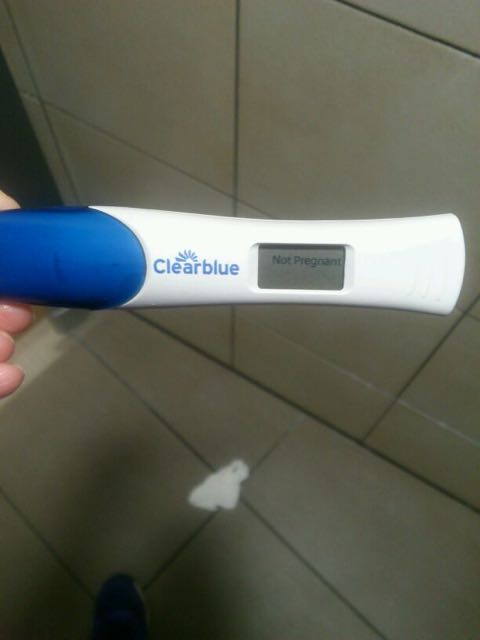 There have been other times when there's been a risk but there's this thing called the morning after pill, which is an exceedingly unpleasant thing to have to take. I'd never recommend or suggest a woman should take it. I imagine that you wouldn't take it unless you want to be really careful that you don't have a baby after a moment of drunken madness.
Babies are for life, not just an inconvenient mistake.
Yes, if you decide to keep your baby, you should really prepare yourself to go the distance. You might have to look after that kid for up to 18 years. That's a long time. They're also not cute like a kitten or a puppy. They scream and shit and vomit everywhere. Your fanny will get ripped to pieces and all your nice things will get covered in snot.
Babies also grow into little children who need trainers and a tracksuit or whatever sub-culturally appropriate clothes they need to wear in order to not be beaten to shit for non-conformity. They can be your special little angel, who is unique and is going to be a brain surgeon. Yes they can be your fantasy, but only in your f**king dreams. At least let them not be bullied their entire f**king childhood if you send them to school rather than locking them in a basement.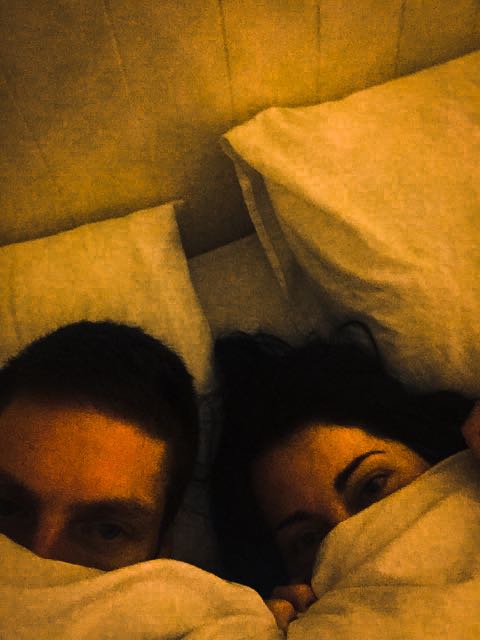 I don't know if you can tell from this photo, but I wasn't very well. I had been sleeping rough on Hampstead Heath. I bumped into this friend when I was looking for a warm bed for the night and she was very keen that she get this photo of us together. I was very keen to get some sleep. Sleeping rough is hard.
So why on earth would a woman want to get pregnant by a homeless guy anyway? It seems ridiculous. Probably the very least likely person to be able to provide a happy stable home for a growing infant. Well, my theory is that women's caring instincts are activated by seeing a proverbial bird with a broken wing.
It does work to a certain extent. If you can't find Mr Perfect, you can find somebody who's heartbroken and in trouble and help to fix them up. You can fix a man and make him happy and healthy. I don't recommend or condone faking a pregnancy though. You shouldn't take things that far.
Because my parents lied about supporting me, I had to turn to friends and girlfriends. My parents told me they would help me get through my difficult divorce, until my house was finally sold and I was back on my own two feet again in London. They are liars. There was no support. They just lied. They liked saying the words "we'll support you, we'll help" but they had no intention of helping anybody. They are liars and c**ts.
Luckily, there is a peer-to-peer support network. Friends and girlfriends helped me out when my parents lies were exposed as nothing but hot air.
My parents are always looking for an excuse not to help. They are masters of the reason why they aren't going to do what they committed to doing, or just lying. They will say something and then deny they ever said it, if it's more convenient to just lie. They figured out that it's easier to just tell the world you're a good parent, to lie about being a good parent, than to actually do the hard work of being a good parent.
Being a good parent is hard work. Alternatively, you can just concentrate on lying, then you don't have to do the hard work. If you just concentrate on sitting around taking drugs and lying and training your kid to hide your guilt, then you have a lot more time & money for drugs and alcohol.
The problem is, that you are dumping your child onto the state. The child doesn't expect it, because your child trusts you and believes your lies. The state doesn't expect rich middle class parents to dump their kids on the state either, which means that those kids end up stuck in a precarious position.
The state can't really afford to support any broken homes. I don't feel entitled to state support, but I do feel aggrieved when people who supposedly care about me break their promises. Especially when those promises are repeatedly and insistently made. If you make some throwaway remark about "just let us know if there's anything we can do to help" then I understand that you just like the way those words sound. You just like the warm fuzzy feeling you're giving yourself by making some empty offer you have no intention on making good on.
My parents work very hard to demonise me. To ruin my good standing with people. To blacken my name. Family life is much easier if you've picked a black sheep to be the one you blame for your own shortcomings.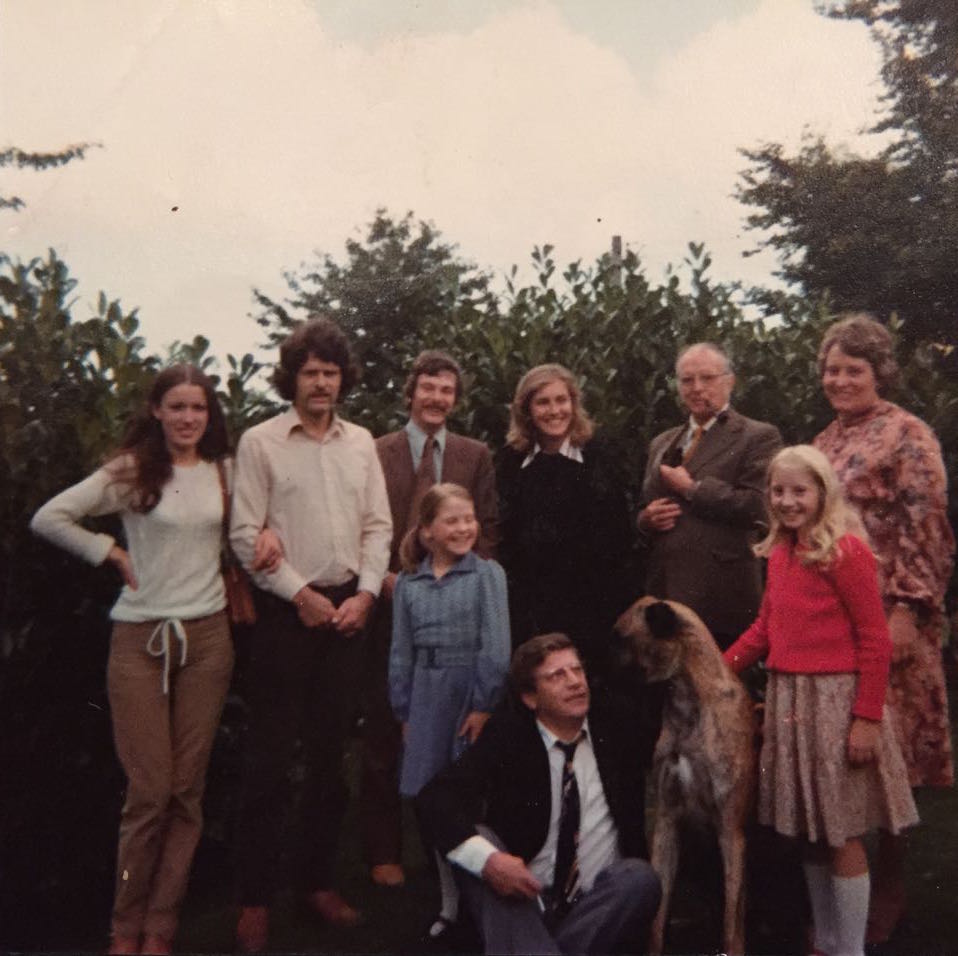 My Dad had previously used his own brother as the black sheep. He liked to spread negative gossip about his own brother, and generally ostracise and antagonise him. When his brother sufficiently distanced himself from my unpleasant father, he moved on to me. I'm now the guy who he likes to bitch and whine about, while with his other face pretending like he's a supportive Dad.
The fact of the matter is that he perpetuates a co-dependent abusive relationship with my Mum. He's horribly abusive to her. They managed to numb themselves to the destructive nature of their horrible relationship, by taking loads of drugs and getting drunk all the time, but they're horrible spiteful people when they're together. They hardly have any friends because they're so horrible to be around.
So, I've decided to break the cycle. Because I have a brain. Because I have self-awareness and I can self-direct my actions, I have decided that I'm not going to pass the buck. I'm not going to pass on the blame. I'm going to shove it right back to where it belongs. My Dad needs to stop abusing his girlfriend (my Mum) and stop being such a critic and a liar and a spreader of malicious crap. He needs to support my Mum and her kids or f**k off and die.
Obviously, it would be pretty hard on me to force his hand on this matter, so it's probably best if I just distance myself from him. However, I do worry that he will make my Mum's life even more hellish, or find another victim for his abuse. I feel responsible for stopping him from spreading any more human misery.
One way I have decided to stop the spread of his influence, is by considering my own potential fatherhood very carefully. It's very important to me that I'm absolutely nothing like that complete c**t. It's very important to me that if I do decide to have kids, that they have a really happy childhood and they're well supported when they need support.
Just having sex and then lying about taking responsibility is not acceptable. Abandoning your kids onto the state is not acceptable, especially when you have promised to help and misled your kids into believing they can count on you.
I've always planned around the idea that my parents are a complete waste of space and I'll need to make my own way in life, which is why I paid for the deposit and mortgage on my house and fully furnished it and spent loads of money on it, all without a single penny of parental support.
However, when I was going through a horrible divorce, moving from Bournemouth back to London, trying to find work, working on a new startup idea, reconnecting with friends and my business network... my parents were interested in earning money from me, while I waited for the equity in my home to be released. It was easier than going to a commercial lender. The problem is, that my parents are liars.
I could have arranged a bridging loan, but my Mum, on multiple occasions, reassured me that I didn't need to go through all the hassle of arranging a bridging loan. Given the fact that I had a huge pile of equity in my home, and we were only talking about a very small amount of money, and a potentially very healthy rate of interest for them, it seemed to be a win:win situation.
The problem is that my Dad's a c**t. He talked my own Mum out of helping her son and left me high & dry. What an utter c**t. They waited until the last minute and then pulled the rug out from under my feet. What total c**ts.
Don't make promises you have no intention of keeping.
I wonder if it's some Munchausen by Proxy thing. I wonder if my parents like keeping me sick and desperate. They are certainly a couple of irrelevant shrivelled up junkie alcoholic c**ts who should be kept away from the world. They certainly have nothing of value to offer, except to die and finally allow my sister and me to stop being beaten down by their harsh criticism, laziness and unrealistic expectations.
Anyway, I'm exhausted by it all. If they think they have won, and they get to label me for life and die smug, buried with their hoarded wealth but hated by their kids, because they totally failed as parents, then f**k them. I will shame them as much as I possibly can. I've done enough to prove my value. I've done enough to prove my work ethic, my ingenuity, my resourcefulness, my kindness, my caring. I've done enough.
I'm done, I'm through, I'm fed up, I'm p**sed off and I'm at the limit. I'm at the bitter end. I can't take it anymore.
I've been strung along. I've been lied to and had enough promises broken. I've had enough of the smug cunts telling everybody they're doing everything they can when really they're just undermining me and leading me on.
Yes, I've been led on. I was sold a lie. I was told that parents should be respected. I was led to believe that parents care. Throughout my childhood all I saw was that they cared more about having enough drugs and booze and cigarettes. They cared more about sitting around with their few friends or arguing with each other. That's where the time went. That's where the energy went. That's where the money went.
Sex is a dangerous thing if you're having it unprotected and you're not prepared to take the morning after pill or get an abortion for a child who you have no intention of loving and caring for. If you're not going to love your kids, kill them in the womb.
I'm going to abort myself, age 36. It's the abortion my mum should have had.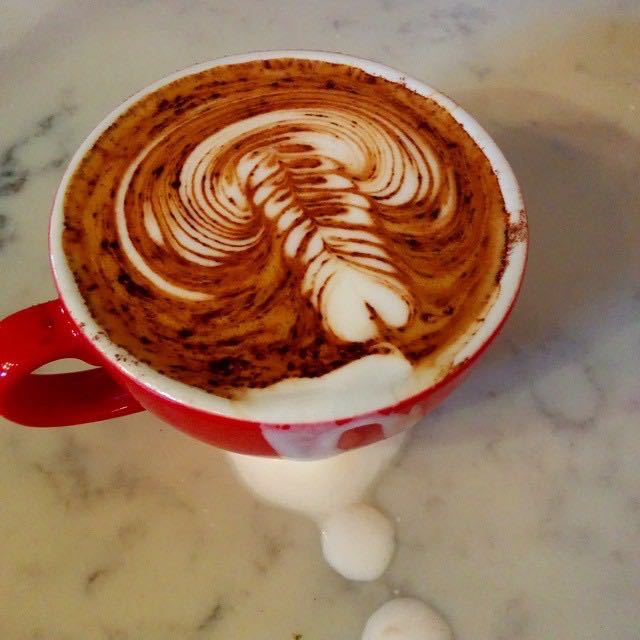 You like coffee for the same reason why you like sex and you like drugs... dopamine is released in your brain. You're just chasing a high, and you might be doing it so recklessly that you're making unhappy little children (October 2013)
Tags: #parents #childhood #divorce #addiction #alcohol #mentalhealth #suicide